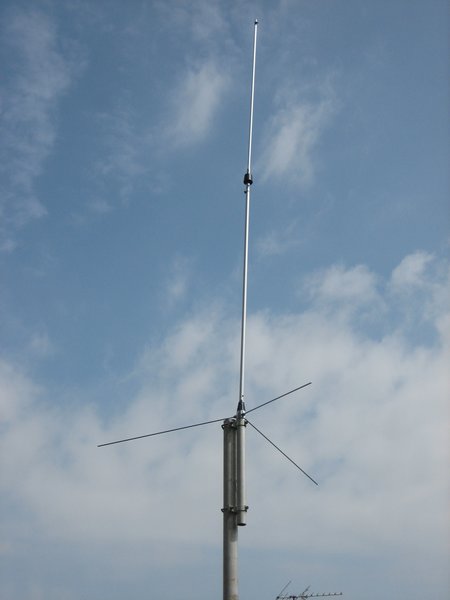 WORKMAN BS-150
SPECIFICATIONS:
Frequency range: 136-174 MHz. (covers Amateur, Marine Band & more.)
Max power: 200 Watts.
Gain: 6db over a 1/4 wave.
VSWR: Less than 1.5:1
Tuneable: No cutting. Slide Tube Adjustment.
Connector: SO 239 (PL 259 on cable).
Impedance: 50 Ohm.
Configuration: 5/8 wave over a 5/8 wave.
Mounting: Will accept up to a 2 3/8" mast.
Construction: Aluminum with Stainless steel radials.
Dimensions: 87" to 115" overall height (depending on the frequency it is tuned for).
Polarization: Vertical.
Includes mounting hardware.